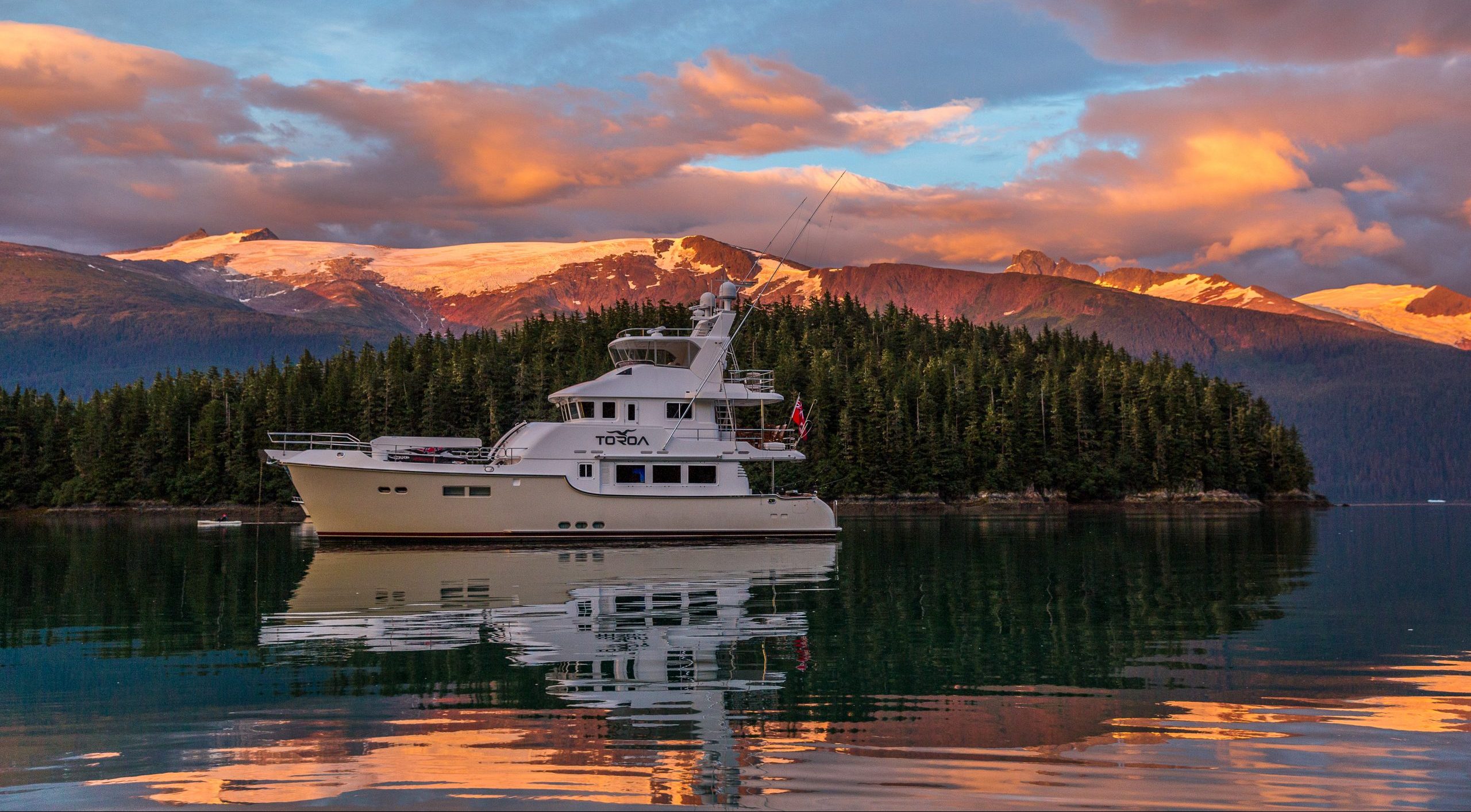 Lithionics Lithium Battery Systems
All the Volts. All the Amps. All the time.
Why are Lithionics Batteries the SAFEST?
Lithionics Battery® uses an organic Lithium-ion Iron Phosphate chemistry in all models. In addition to a naturally safe chemistry, Lithionics Battery® includes an internal shut down curtain technology, which separates the anode and cathode during thermal runaway events. This completely shuts down the thermal reaction.
Lithionics Battery® is the world's first to achieve full UL listing for stationary and motive applications at 12V, 24V, 48V, & 51V.  This is achieved by 3rd party testing by Underwriter Laboratory.
The OPE-Li3 Dual Channel Battery Management System (BMS) monitors the system at the cell level and the battery level ensuring that the battery state never goes outside of safe parameters.
Why are Lithionics Batteries the most RELIABLE?
The OPE-Li3 BMS is "Dual-Channel" which means that the charge side of the system can be isolated from the load side of the system.  The BMS has intelligently programmed high and low voltage cutoff levels on BOTH the charge and load channels allowing one side of the system to remain functioning if there is a fault on the other.
All OPE-Li3 BMS units come with a simple alternator disconnect circuit called the FCC (Field Circuit Control).  The BMS will automatically turn off the alternator or any other sensitive charging devices before a high voltage cutoff, thus protecting the devices from a voltage spike.
Every component from the BMS circuitry to the case is constructed using the highest quality hardware intended for the marine environment.
Feeling overwhelmed by all this info? Learn the basics with BoatHowTo!
BoatHowTo is bringing you the most

reliable

 and 

accurate

 information about boat systems on the internet and OPE highly recommends learning the basics here.
The Advanced Course in now available! 

Click here

to get the Advance Course.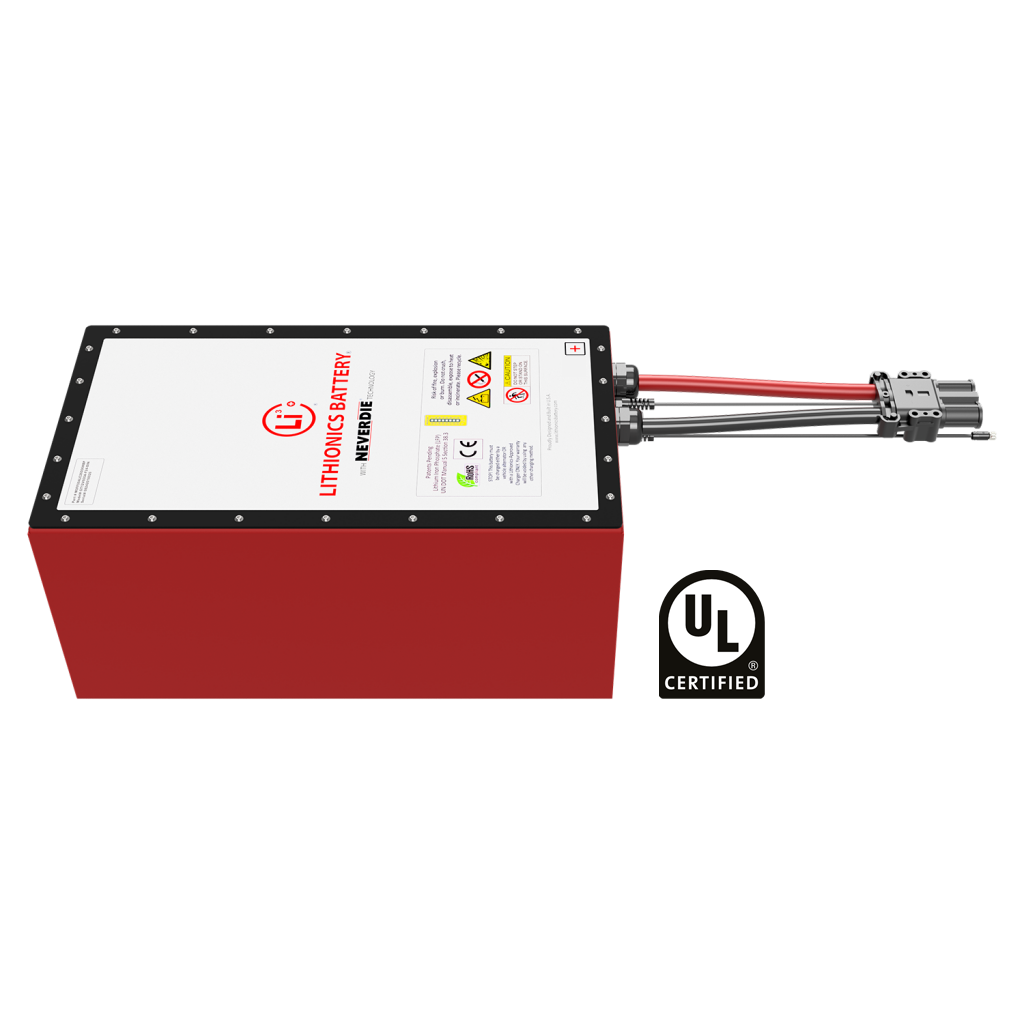 The only marine lithium battery with full UL-1973 listing ensuring the highest level of safety
| | | | |
| --- | --- | --- | --- |
| Model | Voltage | Capacity | Weight |
| GTX12V630-F24 | 12V | 630Ah | 144lb |
| GTX24V315-F24 | 24V | 315Ah | 144lb |
| GT51V150A-F24 | 51V | 150Ah | 160lb |
Lithionics batteries are available in many other case sizes.
All of these batteries have nearly the same safety features but have not gone through UL testing. The metal cases have the exact same safety features as the F24.
All modules feature the following:
Plug & Play Euro-DIN connections for ease of installation & rugged reliability
Built to order including custom cable lengths
OPE-Li3 BMS is not included.  See more info on features & options below
All modules in metal cases have safety features similar to the F24
OPE-Li3 "Never-Die" Dual-Channel Battery Management System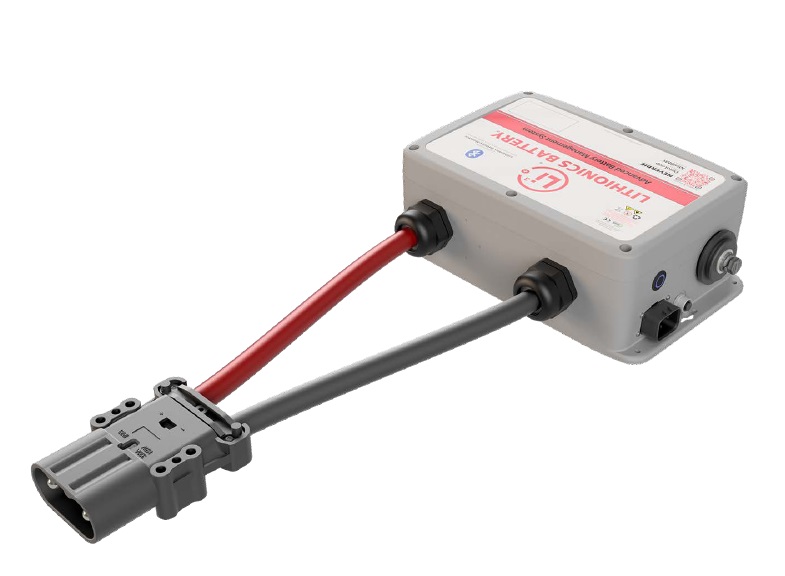 Version 9 is now available with pre-charge circuit
Max 300A or 350A with dual 4/0 cables
Features a separate charge & load channel each rated to 300A
Bluetooth connectivity
Field Circuit Control (FCC)-for alternator & sensitive charger protection
BMS Data Telemetry (CANbus & Serial)
Military Grade latching contactors
low V, high V, short circuit, & temperature protection
optional remote reset/power switch
Other things to think about when considering an upgrade to a lithium system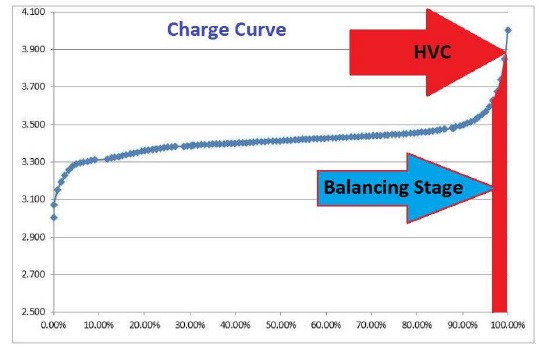 Smart Chargers
Lithium batteries have specific charging parameters which need to be followed for safety & longevity. When considering an upgrade to lithium batteries, it is important to make sure that every charge source is programmable to the manufacturers required charging algorithm.   Additionally, it is important to consider & plan for charging any other batteries that require a different charging algorithm.  OPE can recommend some simple solutions.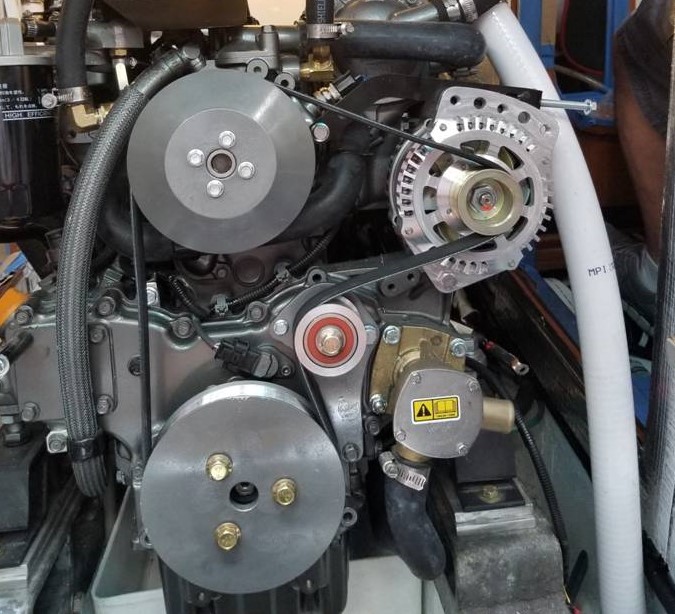 Fast Charging
One of the great benefits of lithium batteries is that they have a very high charge acceptance rate.  When designing a lithium system, it is important to ensure that the the charge sources are capable of charging at a rate high enough to utilize this strength.  Additionally, an undersized alternator will be over-taxed and wear out quickly so OPE generally recommends an alternator upgrade with a smart regulator.  Learn more.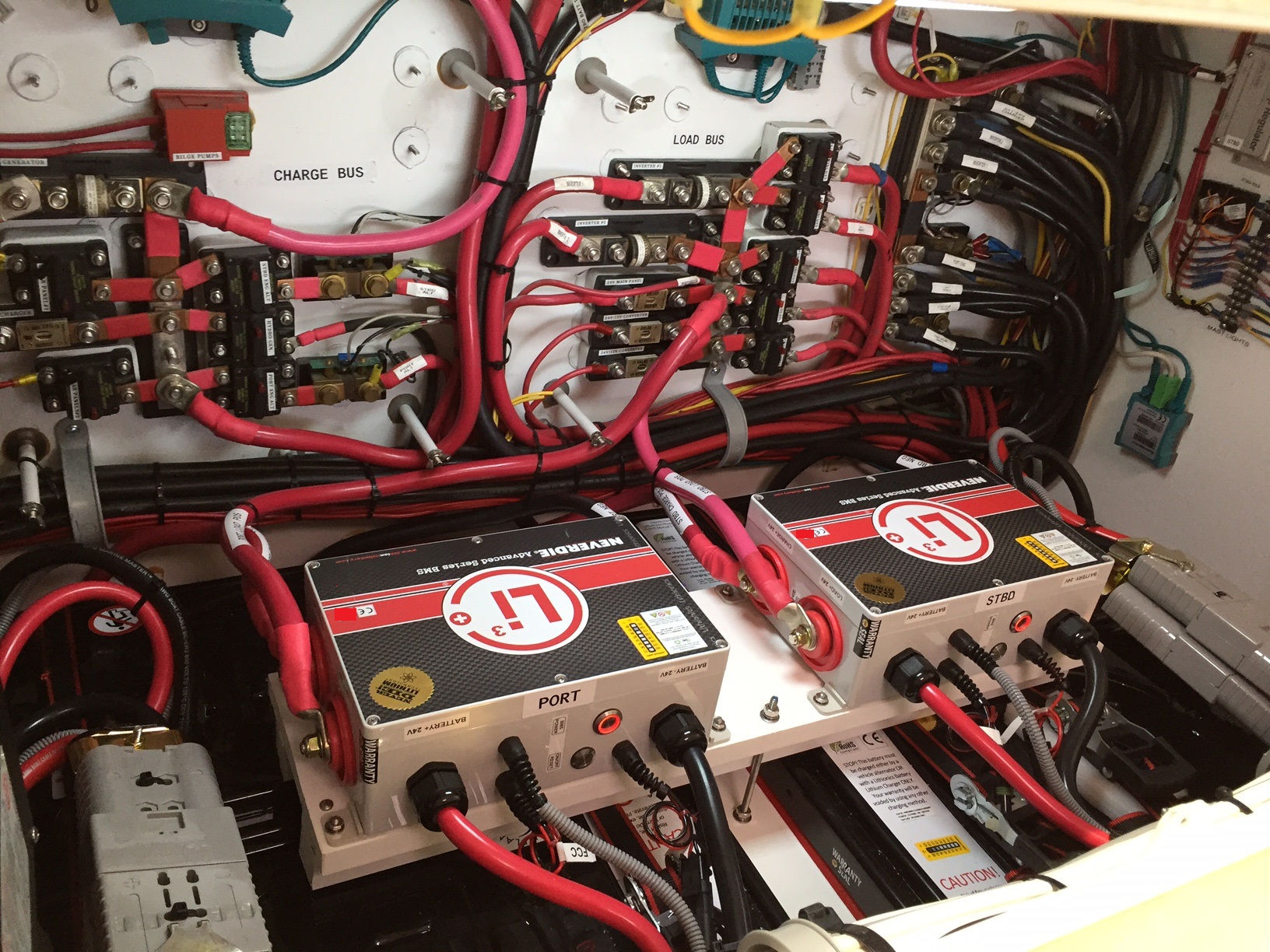 Wiring
One of the key safety features of the OPE-Li3 Lithionics battery system is the separate charge and load bus.  On a refit, this feature requires re-configuring the positive bus into two separate buses.  It is important to consider the additional cabling & circuit protection devices required during the early stages of planning.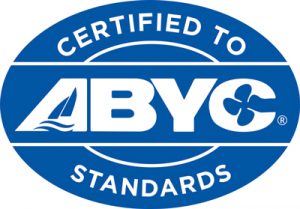 Professional Installation
While some systems are simple enough and some users are handy enough for a DIY installation, OPE generally recommends customers utilize a professional installer for their lithium battery system.  A professional installer can help to ensure that the upgrade goes smoothly despite the higher currents & the greater complexities inherent to lithium installations.  OPE can recommend qualified installers throughout the world.  
Ready to design or purchase your system?