​
We're still waiting on all the leaves to fall, but Autumn is here. 
Its the season of hauling boats or heading down south, and time to start thinking about winter upgrades to make next summer the best boating season yet! From solar panels to alternators, total refits or simple upgrades, now is the time to start planning and scheduling.
OceanPlanet Energy joins Shipyard Brewery in supporting Ronnie Simpson in the Global Solo Challenge, offering energy system services for "Shipyard Brewery" (formerly Sparrow), a 1994 Open 50. Sure to be an exciting race, check out Ronnie's Skipper profile and more information below.
Interested in some winter reading?
Take a look through the OceanPlanet archives, now back online in full!
Follow along from Build and Design of the classic Open 60, OceanPlanet, to Bruce's journey around the world for the 04-05 Vendee Globe – and more!
Bruce and OceanPlanet
American Power Systems HPI "Super Compact" Alternators – the most power out of the stock position. Options in 12v, 24v and 48v, lead acid and LiFePO4 compatible.
A high-output alternator with a custom-programmed regulator can generate more energy, in less time, with less fuel. 
Faster charging and a more reliable system – get ready for next year on the water!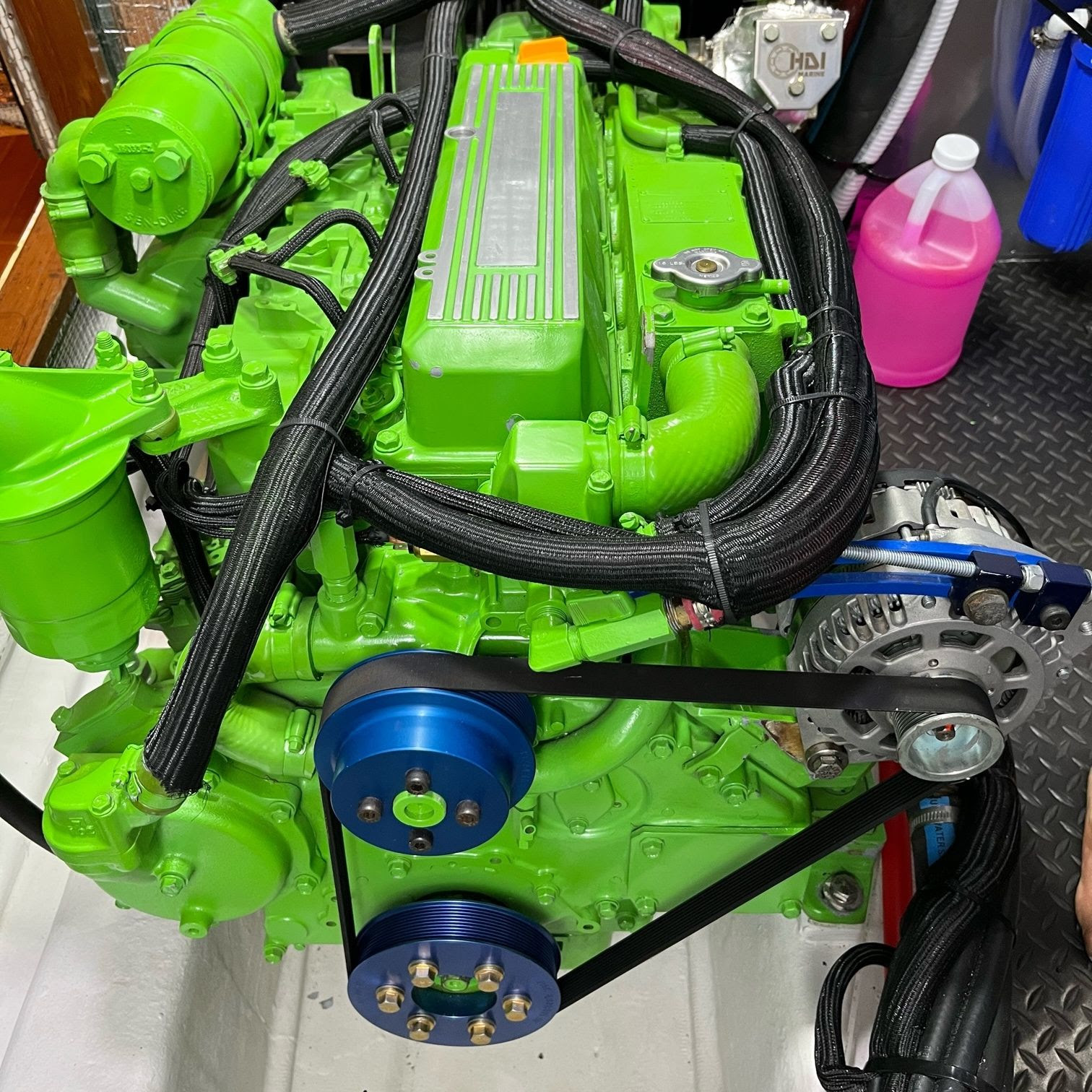 A Balmar AltMount Kit and a 48v American Power Systems HPI alternator
IBEX 2023: New and Interesting Products
Our own Julia Carleton was as judge for the innovation awards at the IBEX 2023 show in Tampa.
Bidirectional DC-DC chargers! New Alternator Regulators! And More!
Do you know your electrical consumption?
Whether for a boat, RV or van, or an off-grid home or cabin, our Load Calculator can help you effectively understand, design, and monitor your electrical systems.
Curious about your daily energy needs? Looking to expand your battery bank, or figure out your solar charging needs? Want to learn more about your boat, van, or RV's daily energy usage?
Check out our re-vamped energy calculator, advanced instructions, walk-through, and filled out examples!
For designing your boat's energy systems, this is the place to start.
Custom System Design 
From new builds to refits to minor upgrades, a diagram is an extremely useful tool.
Ready to take your system to a new level? Let OPE design and diagram your project, offering an easy reference for installation and your own understanding of your boat. Read more here
Take your marine electrical system knowledge to the next level with these in depth courses brought to you by Nigel Calder and Dr. Jan C. Athenstädt. Not only is it full of extremely useful information, it's also fun and easy to follow along! We can't recommend this course enough for building your knowledge of the basics of electrical systems.